Collaboration with Esther Venrooy. Piano and Electronics
Pianist Heleen Van Haegenborgh and elec­tron­ic com­pos­er Esther Venrooy join forces in a project that explores the syn­er­gy of acoustic piano with elec­tron­i­ca and dig­i­tal sound pro­cess­ing. Both musi­cians are keen col­lab­o­ra­tors and have worked exten­sive­ly with dif­fer­ent media.
Their col­lab­o­ra­tion aims to draw the lis­ten­er into the inner work­ings of the piano. Armed with a bat­tery of micro­phones they set out to find hid­den sounds with­in the piano. Resonating ele­ments and tiny inaudi­ble mechan­i­cal sounds are cap­tured, manip­u­lat­ed and mag­ni­fied through elec­tron­ic means, result­ing in frag­ile tex­tures where the bound­aries between elec­tron­ic and acoustic sound become blurred.
Credits
Music

Esther Venrooy and Heleen Van Haegenborgh

Performance

Esther Venrooy and Heleen Van Haegenborgh

Label

Entr'acte

Recording

Johan Vandermaelen

Graphical design

Allon Kaye

Length

52'

Première

May 08, 2008
©Yannis Katsaris
©Yannis Katsaris
©Yannis Katsaris
Related Releases
2008
Mock Interiors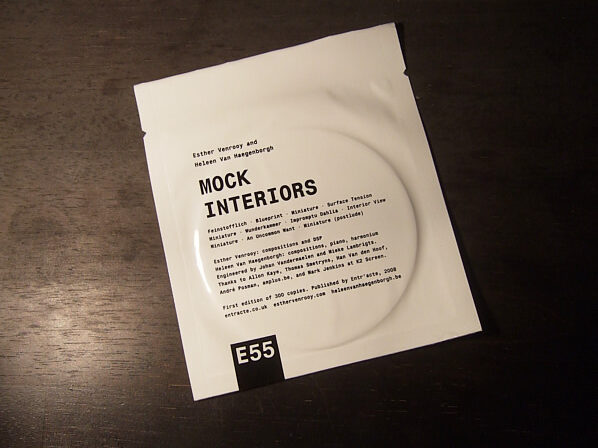 Music for Piano and Electronics with Esther Venrooy
Entr'acte
Past Agenda
12052018 21:00
Mock Interiors
Piano and Electronics
The Workshop London
30102008 21:00
Mock Interiors
Piano and Electronics
Theater Kikker Utrecht
26092008 20:00
Mock Interiors
Piano and Electronics
Roulette New York
26092008 20:00
Mock Interiors
Piano and Electronics
Roulette New York
19092008 20:00
Mock Interiors
Piano and Electronics
Happy New Ears Kortrijk
08052008 20:00
Mock Interiors
Piano and Electronics
Vooruit Ghent