For Quartet / Nordic Affect

Index for string trio and harp­si­chord is part of a body of com­po­si­tions based on scripts of films that have not (or not yet) been made. Commissioned by Transit festival.
The start­ing point for this piece was Signe par­ti­c­uli­er: néant by Georges Perec, the syn­op­sis of a film that was nev­er made. A sin­gu­lar char­ac­ter­is­tic of Perec's work is that he chose a lim­i­ta­tion or con­straint as a defin­ing con­cept for the form. He became infa­mous for writ­ing a 300-page nov­el with­out using the let­ter E (La Disparition, 1969). Signe par­ti­c­uli­er: Néant is an equiv­a­lent of the same idea for film. Its lim­i­ta­tion is that no faces are shown – a rejec­tion of an essen­tial ele­ment in film. A list of pos­si­ble scenes that sat­is­fy this con­straint shows the ideas that Perec was col­lect­ing of ways to not reveal faces on screen: a scene shot from a long dis­tance, by night, in a sauna, bee­keep­ers, char­ac­ters caught in a sand­storm, as shad­ows, out-of-focus images, a com­man­do unit by night with cam­ou­flaged faces, etc. For Perec, draw­ing up a list, sum­ma­ry, or Index was often the foun­da­tion of his writing.
In writ­ing this com­po­si­tion, the most impor­tant ques­tion was what con­straint would be strong enough to deter­mine its form and mate­r­i­al. Not allow­ing inter­vals greater than a whole tone turned out to entail a con­vinc­ing for­mal lim­i­ta­tion that results in par­tic­u­lar mate­r­i­al*. What kind of music is pos­si­ble if such an essen­tial ele­ment is denied?
trans­la­tion: Anne Hodgkinson
* Exceptions allowed on pecu­liar moments
Credits
Commissioned by

Transit New Music Festival

Performers quartet

Nordic Affect

Performers trio

Frederik Leroux, Elisabeth Klinck and Heleen Van Haegenborgh

Transation list of georges perec

Rokus Hofstede

Première

October 22, 2017
Nordic Affect
List of Perec Translated by Rokus Hofstede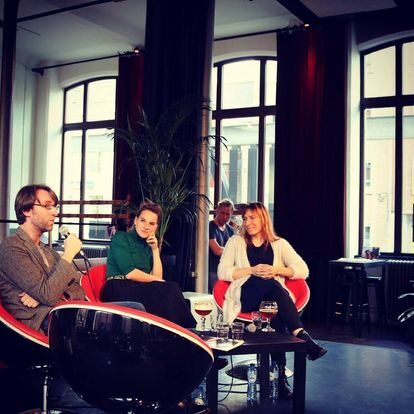 Past Agenda
26012018 20:00
Index
String Trio and Harpsichord
Dark Music Days Reykjavik
22102017 14:00
Index
String Trio and Harpsichord
STUK Transit Festival