Theatre Music for Geert Belpaeme
First is a col­lab­o­ra­tion between Geert Belpaeme and pianist/​composer Heleen Van Haegenborgh. They were inspired by Tik Tak, Barnett Newman and String Theory to reflect on the lin­ear­i­ty of our consciousness.
First starts from the idea that we, humans, are the cre­ators of the real­i­ty in which we live through lan­guage itself. First is a pam­phlet: an ode to begin­nings; a pre­lude danced by the first man, for the last man.
First received the Roel Verniers Prize in 2016 and played at the Antwerp Theater Festival in 2018.
Geert Belpaeme https://​www​.geert​bel​paeme​.com


Credits
Scenography

Ezra Veldhuis

Directed by

Geert Belpaeme

Music

Heleen Van Haegenborgh

Performers

Geert Belpaeme and Heleen Van Haegenborgh

Produced by

l'hommmm

Première

December 17, 2017
First ©Tine Declerck - 2017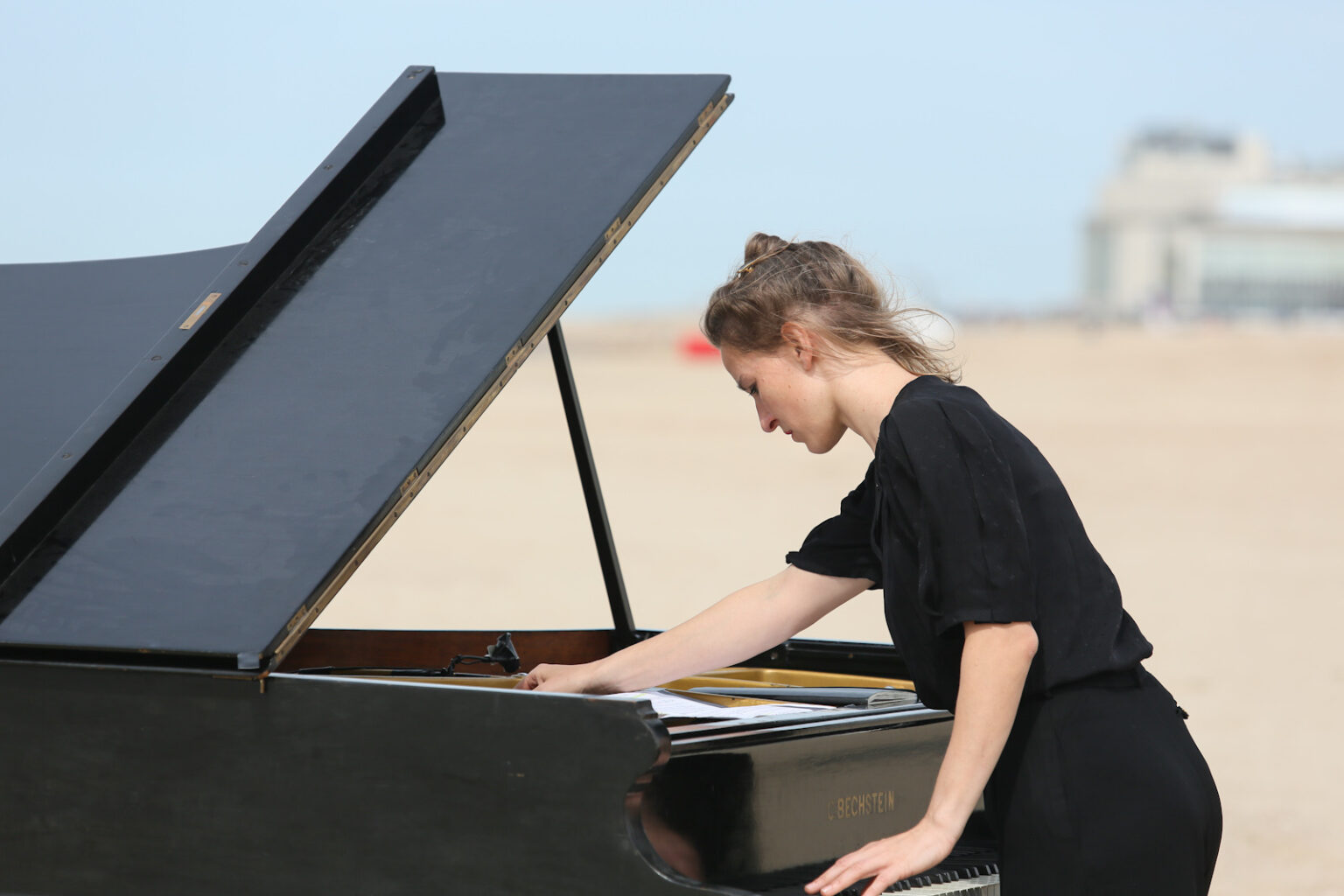 Past Agenda
23032019 20:30
First / Geert Belpaeme
Theatre
Nona Mechelen
17122018 20:00
First / Geert Belpaeme
Theatre
Lod Studio / Vooruit
02092018 20:00
First / Geert Belpaeme
Theatre
Theaterfestival Antwerp
17122017 20:00
First / Geert Belpaeme
Theatre
Vooruit Ghent
30062017 20:00
Dansand / Geert Belpaeme
Performance
Beach Ostend KAAP/Vrijstaat O